Plants are good but cyborgs are better…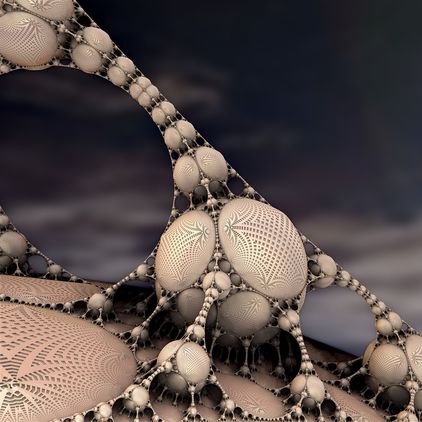 Plants are good but cyborgs are better…
Inorganic-biological hybrid organisms or 'cyborg' bacteria, which function as mini solar panels, are the key to producing renewable energy in a process that is not only claimed to be more efficient than photosynthesis, but which is also surprisingly simple.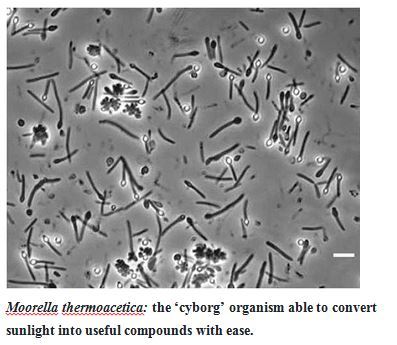 As society grapples with the need to increase energy production without relying on polluting fossil fuels, many are increasingly turning to ways of converting sunlight into useful compounds. One approach is to use abiotic catalysts (e.g. solar panels) to generate renewable energy. Whilst the installation of solar panels has increased significantly in recent years, it is limited by relatively low efficiency and the high monetary and energy related costs of production, particularly the need for relatively expensive solid electrodes. Another approach frequently turned to is the evolutionarily perfected mechanism of photosynthesis by which energy and oxygen are generated from sunlight. However, the limitation to this approach is that it relies on chlorophyll which is not efficient enough for commercial production of fuels and feedstocks.
In response, researchers at the University of California have come up with an ingeniously simple solution that combined a bacterial species which produces large volumes of useful energy compounds with highly efficient inorganic light absorbing compounds. The process works by tweaking a defence mechanism of the naturally occurring, non-photosynthetic bacterium, Moorella thermoacetica. In response to toxic cadmium, they produce and coat themselves in cadmium sulfide (CdS) nanoparticles- effectively mini solar panels. In the process, they become a "cyborg" organism called M. thermoacetica-CdS which can use light, carbon dioxide and water to produce acetic acid. This might not sound very special, but acetic acid is easily upgraded to a number of fuels, polymers, pharmaceuticals and commodity chemicals (i.e. the traditional used of fossil fuels) through the use of other bacterial species.
As the process is more than 80% efficient, it is superior to plant photosynthesis and standard full size solar panels. The researchers believe that as the process is self-replicating and self-regenerating, not only is it zero-waste technology, but it is also relatively low maintenance and cost effective to install. The researchers also suggest that this makes it ideal for installation in large vats in rural areas, or even in enclosures at sea (where there are no competing land use issues). Indeed, it has been theorised that the hybrid 'cyborg' bacteria they created may have naturally occurring analogues which may be even more efficient. Future work therefore, will aim to hunt for possible naturally occurring species in addition to exploring more benign light absorbers than cadmium sulphide.
The researchers are presented their work at the 254th National Meeting & Exposition of the American Chemical Society (ACS) on 22nd August 2017 Want to read more? Full details here: Cyborg bacteria: Inorganic-biological hybrid organisms for solar-to-chemical production, the 254th National Meeting & Exposition of the American Chemical Society (ACS).