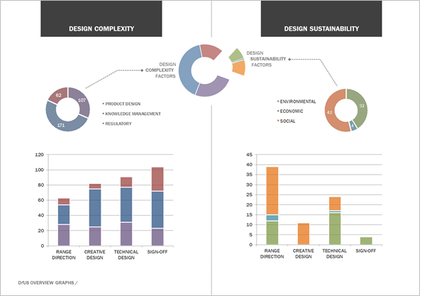 Summary
This project investigated how sustainability considerations can be systematically incorporated into product design processes. This was explored through the definition of a framework and the development of a methodology for evaluating established design processes and identifying and prioritising locations for sustainability considerations to be embedded into design activity.
Project Description
As manufacturers face increasing pressure to address the environmental impacts of their products, many are beginning to incorporate sustainability considerations into their strategy, marketing, manufacturing and design activities. In this context, sustainable design methods and tools are one of the most effective approaches that companies can use to target environmental improvement initiatives towards reducing and rethinking the negative effects of their products and activities. It has been widely reported however that many sustainable design tools require a great deal of knowledge and training to utilise and provide only limited improvements in practice as they are frequently applied as an afterthought during the later stages of the design process. It is also found that these existing tools and methods can be difficult to implement and to fit within established design processes. This research assessed existing practice of sustainable design, identifying existing challenges and areas of opportunity for helping companies to realise radical improvements to their performance. A framework was developed to help facilitate an evolutionary approach to including sustainability within established design processes by evaluating company practices and products, identifying opportunities for sustainable design, and setting effective and pragmatic recommendations for improvement.
Project Deliverables/Highlights
· A review of the drivers, challenges and opportunities for sustainable design, including current practice in this area using existing tools and methodologies.
· A method for evaluating design processes and identifying opportunities for improved inclusion of sustainability through identifying the most influential factors affecting the incorporation of these practices.
· A framework for embedding sustainability into design processes through a continuous improvement approach designed to grow maturity within companies.
· A multi-criteria design decision model for prioritising identified recommendations for incorporation of sustainability factors within design process.
· A number of case studies testing the improved implementation of SD and demonstrating the framework, evaluation method and decision model.