News > Sustainable Lego at Loughborough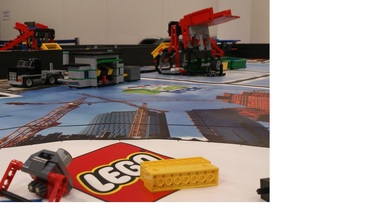 Member of the Centre for SMART Jamie Stone volunteered at the First Lego League on Saturday, 9th January at Loughborough University. There were some fantastic robot designs and it was obvious that many of the school groups had done a lot of research into sustainable waste management projects which were precursors to the robot design.
Part of the judging was based on presenting ideas to the judges which was no small feat considering that it was probably the first time many of the students had ever seen a lecture theatre. The other part of the judging was on the robot game in which teams had to use their own designed robots to complete a series of table top tasks symbolising sustainable demolition, environmental preservation and logistics.
It was quite competitive and a good time was had by all!