News > Sustainable Design and Manufacturing 2017 in Bologna, Italy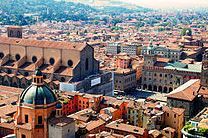 At this year's International Conference on Sustainable Design and Manufacturing (SDM 2017) held in Bologna, Italy from 26-28 April, the Centre for SMART contributed both a keynote and a conference paper. In the keynote titled 'Forging New Frontiers in Sustainable Food Manufacturing', Professor Shahin Rahimifard covered a number of timely issues including resource efficient food manufacturing, valorisation of food waste, resilience in food supply, and provision of customised food products. Dr Elliot Woolley presented a paper titled 'Eco-Intelligent Factories: Timescales for Environmental Decision Support' which examines the generation of environmental information that is suitable for manufacturing decision making using different timescales.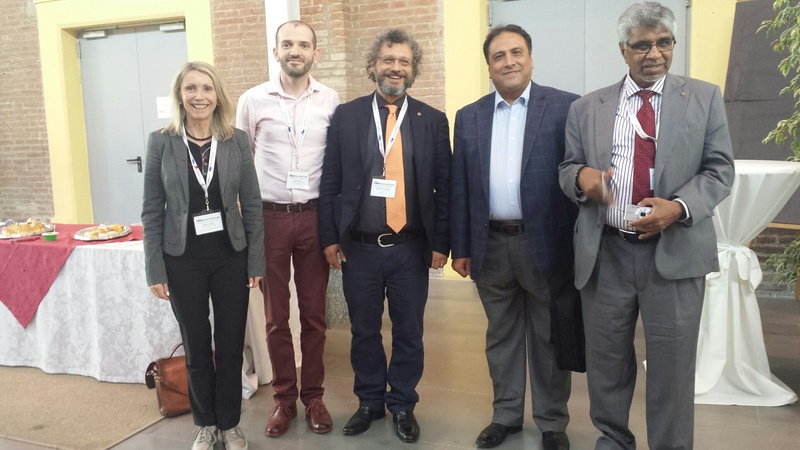 From left to right: Professor Babara Cimatti (Promotion and Publicity Chair), Dr Elliot Woolley, Professor Giampaolo Campana (General Chair), Professor Shahin Rahimifard, Professor I.S. Jawahir (University of Kentucky).
Both contributions are availalbe in the Publications section of our website.