News > Submit Your Water Sample for Multi Analyte Sensor Kit (MASK) Testing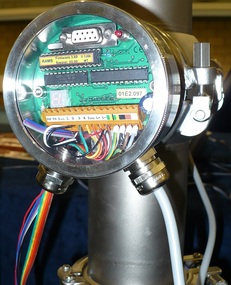 MASK Sensor Kit for Water Content Analysis
The Centre for Sustainable Manufacturing and Recycling Technology (SMART) at Loughborough University has developed a Multi Analyte Sensor Kit (MASK) for rapid characterisation of the content of water effluent in manufacturing plants. MASK is designed to identify the sources of effluent content by monitoring the outflow from individual manufacturing processes and cleaning operations. For this reason MASK can operate in-line and continuously, is non-invasive, and is low maintenance. Use of the kit entails no disruption to existing manufacturing lines while allowing characterisation of the impact on water of production mix, production volumes, cleaning protocols and process operating parameters.
MASK has been developed to assist with reducing water consumption and effluent production in factories. The major barrier to effective management of water in factories is the lack of data on individual processes. Frequently only spot check data of effluent content at the whole factory outflow is available. Data from MASK will be used in models for factory water usage and effluent production and identify opportunities for step change improvements in water efficiency.
The benefits of having accurate data on effluent production by individual factory processes include:
· Better knowledge of water usage and water quality within the manufacturing plant;
· Water saving opportunities;
· Improved process and quality control;
· Reduced risk of exceeding discharge permission conditions.
MASK is currently being proved on samples of effluent drawn from a variety of food manufacturing plants and processes. Companies are invited to participate in the testing programme by supplying samples of water. Participants will be kept informed of progress and receive the data on their samples.
To find out more please contact Patrick Webb, d.p.webb@lboro.ac.uk, 01509 225402.