News > New PhD Opportunities at SMART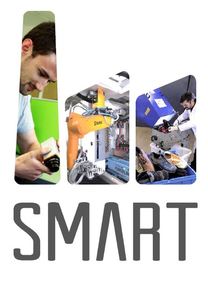 Project Description: What will food manufacturing look like in 2050? The way we live is changing rapidly, and the way we produce, purchase and consume food is set to look radically different in the coming decades. Research areas of interest include business models, process design, energy resilience, food waste, impacts of urban production, consumer engagement and personalisation of food products. If you have a specific interest related to food manufacturing, please use the contact information below to discuss your idea. The research will map out new opportunities for the production and consumption of food across the whole value chain, and will develop tools and strategies to enable and realise future sustainable businesses in this sector.
Although based within the Centre for SMART at Loughborough, these positions will work within an EPSRC National Research Centre in Food Manufacturing, in collaboration with the Universities of Nottingham and Birmingham as well as a large food manufacturing companies and retailers including AB Sugar, Cargill, Mars, McCain Foods, PepsiCo, Premier Foods, Nestle, Unilever, Marks and Spencer and J Sainsbury. It is expected that the successful students will spend some time working within these other organisations during their study.
Applicants must be expecting, or have already obtained a first degree (1st class or high 2:1 honours or equivalent) in manufacturing engineering, business or supply chain management, design engineering or any other relevant field. Good communication skills are essential as well as an interest in environmental business management and sustainable development.
The studentship will start in October 2016, for three years, valued at £14,296 p.a. plus tuition fees at the UK/EU rate. Exceptional overseas applicants will also be considered provided they can demonstrate that they are able to fund living costs as the studentship would only cover international fees. Non UK applicants must meet the minimum English language requirements, details of which are available on the Loughborough University website.
Please apply through the following web page: http://www.lboro.ac.uk/departments/mechman/pg-research/howtoapply/. Applicants seeking additional information are invited to contact Professor Shahin Rahimifard (S.Rahimifard@lboro.ac.uk) or Dr Elliot Woolley (E.B.Woolley@lboro.ac.uk) to discuss projects in more detail.
Please quote reference SR070416 on all correspondence, especially on the application form.