News > Industrial Sustainability Just Got SMARTer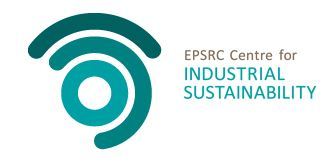 Professor Shahin Rahimifard started the day off by introducing the Eco-Factory theme. The presentations that followed included the topics of Zero Waste Manufacturing, Material Efficiency: Material flow modelling and critical materials resilient manufacturing, and Reducing the payback period for photovoltaics.
The Centre for SMART incorporated augmented reality into their poster presentation so conference attendees could use their own smart phones or other devices to interact with the posters and reveal complementary information. The A4 size copies of the larger posters available to take home also enabled augmented reality.
A big thank you to everybody that came out to meet us.