News > Expert panel discussion on reducing the impact of food waste- summary report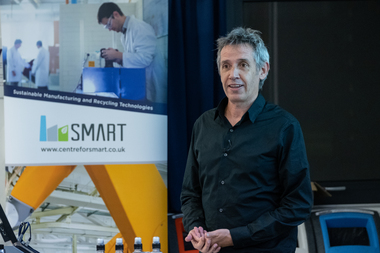 In the UK, consumers throw away £700 worth of food per family each year, which is not only a needless cost but also a source of significant negative environmental and social impacts (UK Government, 2017). In response, this unique event brought together representatives from local businesses, policy makers, residents and researchers to enable them to voice their experience and concerns regarding food waste, identify what the latest challenges and enablers are and to begin the process of developing successful interventions. The panel consisted of:
Rt Hon Nicky Morgan, MP for Loughborough
Caroline Drummond MBE, LEAF Chief Executive
Trewin Restorick, CEO of Hubbub
Ady Bryan, Services and Community Manager Tesco Loughborough
Aicha Jellil, Researcher from Loughborough University.
The event began with a fascinating overview from Trewin Restorick, Hubbub who outlined the scale of food waste int he UK and the immense difficulties in changing the behaviour patterns whihc lead people to waste food in small enough amounts that it is difficult to take responsibility for, but which cumulatively amount to significant amounts of waste annually at a national scale.
The event then moved on to panel discussion around a number of questions, exploring the main causes of food waste at farming and manufacturing levels, the effects of retailer marketing stratefies on consumer food waste, succesful interventions and future opportiunities and threats, including Brexit. Ultimately, it became apparent that food waste is the result of a complex range of production, logistics and consumption patterns and that it is only through a system level series of collaborative changes, with growers, manufactieres, retailers and NGO's working together, that the streamlining of supply chians and consumer behaviour change required can be achieved.
Read the full report of the event, including a detailed question by question breakdown here.