News > Disruptive Innovation Festival 2015 has SMART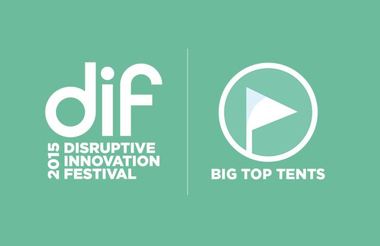 https://www.thinkdif.co/big-top-tents
The Centre for SMART will be present at this year's Disruptive Innovation Festival (DIF 2015).
Please register and support us by using our referral code: DIFLoughborough2015
Put the referral code above in the Referral Code field on your 'campsite' page which you will be able to go to as soon as you have registered for one (or more) of our sessions and verified your account.
Click here for details of our events. Dates and times are below.
17 November • Tuesday
12:00
Immortal Resources: Back to the Drawing Board in Manufacturing
18 November • Wednesday
12:00
Immortal Resources: The Future of Recycling and the Battle against Waste
19 November • Thursday
12:00
Immortal Resources: A Crystal Ball for Design Futures