News > 3rd Annual Manufacturing the Future conference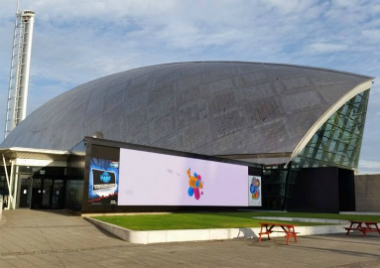 Members from The Centre for SMART attended the two-day conference on the future of manufacturing, hosted by the EPSRC Centre for Innovative Manufacturing in Continuous Manufacturing and Crystallisation (CMAC) and held at the Glasgow Science Centre. The event presented a breadth of inspiring activities and a chance to participate in the conversations about the future of the UK manufacturing industry.
This conference is the only national manufacturing research conference focusing on the leading edge (TRLs 1-4), taking a broad perspective on manufacturing.
The aim of the conference is to build and network the manufacturing research community, exchange best practice and work in progress and communicate the value of the community to stakeholders.The conference is a national forum for defining and debating the objectives and approaches for Scientific Excellence in manufacturing research.
The conference is for, and led by, the community and is sponsored by EPSRC's Manufacturing the Future Theme as part of their objective to develop the UK's reputation for excellence in Manufacturing research.
Three members of SMART presented posters at the conference on a wide range of topics from Reconfigurable Recycling to reducing the impact of food waste and eco-intelligent manufacturing topics including cleaning-in-place monitoring and material identification in footwear recycling.
SMART members also participated in a session for early career researchers, discussing topics that affect the early stages of research careers such as job security, gender balance and securing research funding.
The conference venue was as stimulating as the presentations and exhibits on offer, with a wide range of interesting and interactive science exhibits. The conference dinner was held in an equally inspiring place; Kelvingrove Art Gallery and Museum, which sparked interesting and lively debates about a wide range of manufacturing topics and enabled sucessful cross-disciplinary networking.
Overall the conference was a huge sucess and The Centre for SMART looks forward to participating again in 2015.